Affordable Yacht Chartering – A Classroom For Your Kids
15 September 2021
Tags:
affordable luxury yacht charters
Encore Charters' rental luxury boats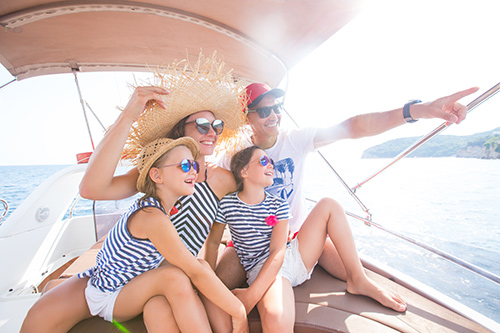 It's back-to-school season and fall might have started kicking in elsewhere. Fortunately, here in South Florida, we are blessed with a warm climate which permits the cruising fun to keep going all year round. Consider the family fun of affordable luxury yacht charters together with your family.
Your kids will love it! South Florida indeed has a rich local history. You can head to the Jupiter Inlet light and see the lighthouse which formerly served as a Navy Radio Detection Finding Station back in World War II. Or you may want to visit the famous Miami Marine Stadium that hosted a number of distinguished guests including President Nixon and Elvis Presley. With Encore Charters' rental luxury boats you can safely travel and reach these tourist spots with your kids.
Furthermore, if you want to interest your kids about science and nature, sailing is an excellent learning opportunity. While you cruise and enjoy the sceneries, you can teach them about the simple physics of boat sailing or how the sea conditions affect climate and weather on the coast.
So, before your kids dive into their complicated home works and projects, you can help them extract their creative juices by taking them out from their current environment. If you want them to become productive, let them take a breather. Boat trips will not merely provide a diversion but it's a great chance to grab a fresh air and natural light that benefits their overall wellness.
Interested of taking your kids out for a boat trip? Contact Encore Charters and book an exclusive yacht with us. Let us help you plan a safe boat trip for your family.